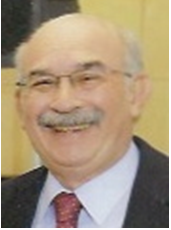 Lane Spector has been the CEO of Spector Thread Company for thirty-eight years.  He has been a well-respected leader in the United States textile industry.  He remains as one of the few textile distributors in this country.  He is the father of Adam and is a co-founder of the Adam R. Spector Foundation.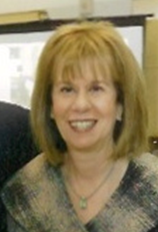 Lynn Spector has thirty-six years of retail experience.  Lynn has owned her own retail store and now operates an invitation and stationery business in Gladwyne, PA.  She is the mother of Adam and is a co-founder of the Adam R. Spector Foundation.  Lynn continues to follow Adam's last wishes by establishing this foundation to fund Hodgkin's research.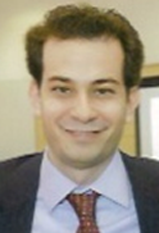 Andy Spector is a manager with PricewaterhouseCoopers, LLP.  He resides in the Data Assurance practice in the Philadelphia office. He has four years of business experience in several areas of technology consulting specifically in business intelligence, data analytics, and ERP software implementations.  He is Adam's brother and is a co-founder of the Adam R. Spector Foundation.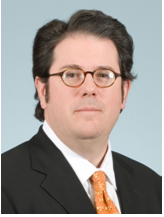 Joe Cozza is a Managing Director of JP Morgan.  Mr. Cozza joined Morgan in 1996. He coordinates JP Morgan resources to provide asset allocation, investment management, trust and estate, fiduciary, and credit advice to family offices, private investors and corporate executives. From 1984 through 1995 he provided merger & acquisitions advisory services to family businesses and assisted in the development and management of private equity investments.
Mr. Cozza completed his M.B.A. at the Pennsylvania State University in 1984, and took his B.S. in Accounting with honors from Penn State.  He completed the Uniform C.P.A. Exam while working for Arthur Andersen & Co. in Pittsburgh. Mr. Cozza was named one of the country's top financial advisors by Barron's in 2009.
Mr. Cozza is an avid musician and guitar collector. He and his wife Joann reside in Philadelphia with their twin sons, Louis and Joe.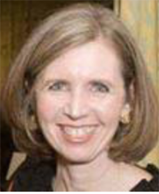 Dr. Kara Kelly is an Associate Professor of Clinical Pediatrics at Columbia University Medical Center. Dr. Kelly is a pediatric oncologist with clinical expertise in the treatment of children with leukemia, lymphoma and histiocytic disorders and in this capacity, serves as Director of the Pediatric Leukemia/Lymphoma Program at the Herbert Irving Child and Adolescent Oncology Center at Columbia University Medical Center. Dr. Kelly is the Chair of the Hodgkin Lymphoma Committee for the Children's Oncology Group, the National Cancer Institute supported consortium for clinical research trials in childhood cancer. Dr. Kelly has led several clinical trials for the management of high risk Hodgkin lymphoma, and has authored many manuscripts and lectured worldwide in this area.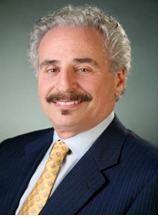 Herb Rogove, DO, FACP, FCCM is CEO/President of C3O   Telemedicine. His company provides a turnkey solution for providing clinical specialists remotely and by consulting with hospitals, clinics, and other healthcare institutions to find the best technology solution for their telemedicine programs or networks. Dr. Rogove is a Critical Care specialist by training at both the Cleveland Clinic and the University of Southern California. He has founded and managed several intensive care, emergency medicine, and hospitalist practices. He has served in major leadership both administratively and clinically at teaching hospitals for the University of Pittsburgh and The Ohio State University. Dr. Rogove was on the charter board of directors for the Society of Hospital Medicine. He was a vice-president for a 2,000 physician Independent Physician Association and also appointed by the governor of Ohio to the Public Health Advisory Council. Dr. Rogove is a pioneer in the clinical application of telemedicine as an important component to healthcare delivery both now and the future
Jameson Troutman – Growth Strategy Manager, Chase Card Services Jameson has worked with JPMorgan Chase for almost 10 years and has spent the last 3+ years working with Chase Card Services.
Prior to joining Chase Card Services, Jameson worked with the JPMorgan Private Bank helping to manage the investment and wealth planning needs of Ultra High Net Worth customers. His initial role in the Private Bank was working as an analyst where he supported the bankers and investors with client pitches, asset allocation analysis and investment recommendations. From that role, Jameson transitioned into a client service position where he eventually led a 2 person team responsible for supporting the account management needs of select customers from the Mid-Atlantic JPMorgan Private Bank office.
After joining Chase Card Services in late 2007, he was tasked with helping to build and execute a long-term payment innovation strategy. In addition, Jameson was responsible for supporting senior management, including the CEO of Chase Card Services, with various strategy and executive level presentations and analysis. More recently, Jameson has also begun to help drive new product development efforts for the recently launched loyalty program, Ultimate Rewards.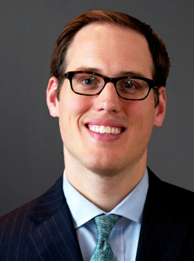 Colin Wetherill is a Vice President with the J.P. Morgan Private Bank. In his role as a Global Investment Specialist, Mr. Wetherill advises clients on portfolio construction, which includes traditional and alternative asset class implementation. Outside of his role as an advisor, Mr. Wetherill is also responsible for trade execution on brokerage assets and portfolio management of discretionary accounts. He has over 8 years of industry experience in several roles with J.P. Morgan. Prior to joining the Mid-Atlantic Team, Mr. Wetherill was a part of an analyst development program within the J.P. Morgan Private Bank.
Mr. Wetherill received his undergraduate degrees in Economics and History, Magna Cum Laude, from Tufts University. Mr. Wetherill was a Melvin Frederick Ellis Award recipient for marked academic and athletic accomplishments during his time at Tufts. He currently resides in Philadelphia with his wife Kate and daughter Brinley.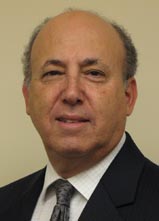 Alan B. Winikur, CPA/ABV/CFF, is president and a shareholder in Zelnick, Mann and Winikur, P.C., a full service Certified Public Accounting firm located in Bala Cynwyd, Pa. He has over thirty years experience, concentrating his practice in tax planning and business advisory services, business valuation, forensic accounting and litigation support. He has been and is presently a court appointed accountant in various nationwide Federal Multi-District drug related cases, including Avandia Marketing, Sales Practices and Products Liability Litigation, Trasylol Products Liability Litigation and Diet Drugs Products Liability   Litigation. Prior to his entry into public accounting, Alan was a field agent with the Internal Revenue Service.